In today's fast-paced digital age, real estate investors are constantly seeking ways to streamline their workflow and increase their efficiency. Apps designed for real estate investors have revolutionized the industry, allowing investors to find deals, sign documents, and analyze potential purchases with the tap of a finger. This article delves into some of the best real estate apps that can add value to your investment journey.
Understanding the Power of Real Estate Apps
Real estate investing apps have taken the industry by storm, offering a low barrier of entry into an asset class traditionally known for its high entrance requirements. With these apps, the complexities associated with traditional real estate investing, such as finding the right property, dealing with tenants, and handling paperwork, are significantly reduced. These apps provide access to a wealth of information, tools, and resources, facilitating a smooth and efficient investment process.
Key Advantages of Using Real Estate Apps
Real estate investing apps offer a range of benefits:
Accessibility and Convenience: Real estate apps provide investors with easy access to information and tools, anytime and anywhere.
Efficiency: These apps help investors streamline their processes, saving time and effort.
Market Insights: Apps provide valuable data and insights into the real estate market, helping investors make informed decisions.
Networking Opportunities: Some apps also offer networking platforms, allowing investors to connect with like-minded individuals and industry experts.
Crowdfunding Opportunities: These platforms enable investors with smaller budgets to participate in real estate investment opportunities traditionally reserved for wealthy individuals or large institutions.
Best Real Estate Investing Apps for Investors
Below, we examine some of the best apps available for real estate investors, each offering unique features designed to enhance your investing journey.
1. Stessa: Best for Financial Management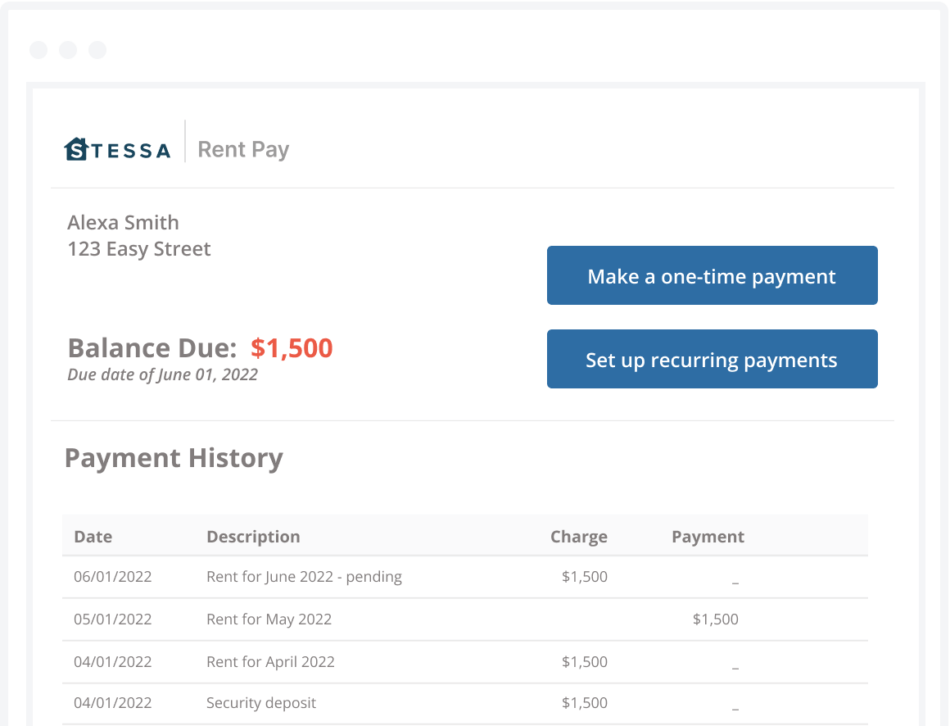 Stessa is a free rental property financial management app designed to automate income and expense tracking while helping investors maximize their profits. The app offers various features such as online rent collection, financial reporting, and tax filing assistance. It is ideal for managing single-family rentals (SFRs), residential multifamily properties, and vacation rentals.
Stessa's online rent collection features include:
Deposit type: ACH
Deposit times: 2 to 3 business days
Landlord fees: None
Tenant fees: None
Autopay: Yes
Late fees: Coming soon
Real-time notifications: Yes
Automatic accounting: Yes
Stessa also offers a high-interest Cash Management deposit account that allows landlords to streamline their property management and earn 2.00% APY on balances from automated rent collection deposits, CapEx account, and operating account.
2. Auction.com: Best for Foreclosures and Short Sales
Auction.com is the leading online marketplace for bank-owned real estate, short sales, and foreclosures. It provides an excellent platform for investors seeking off-market properties and allows bidding both in-person and online.
3. DealCheck: Best for Investment Analysis
DealCheck is an app designed to help investors estimate profits on various types of real estate deals. The app offers detailed financial projections and maximum allowable offer calculations, making it a valuable tool for analytical decision-making.
4. DealMachine: Best for Off-Market Leads
DealMachine is an app designed to help real estate investors find off-market leads and reduce marketing costs. The app offers software plans for list building, driving for dollars, direct mail postcards, skip tracing, and more.
5. DocuSign: Best for Document Management
TheDocuSign Agreement Cloud for Real Estate is a popular app among investors, real estate agents, property managers, and escrow officers. This app allows for the sharing and signing of documents completely online, providing a much-needed solution for remote document management.
6. Roofstock Neighborhood Rating: Best for Neighborhood Analysis
Roofstock's Neighborhood Rating is an app specifically designed to assist investors in understanding the risks and rewards associated with investing in different neighborhoods. By simply entering the property address, investors can receive a neighborhood rating along with valuable data such as median home values, median incomes, employment rates, and average school ratings.
7. Property Fixer: Best for Property Flippers
Property Fixer is an ideal app for real estate investors interested in flipping properties. The app provides a fast analysis of potential properties, allowing investors to quickly determine if a deal matches their investment strategy.
8. Rentometer: Best for Rent Comparables
Rentometer is an online app that provides rent comparables to help determine the fair market rent of a property. This app can be a valuable tool when setting rental prices or evaluating potential rental properties.
9. Yieldstreet: Best for Alternative Investments
Yieldstreet is an investment platform that offers access to a wide range of alternative investments, including real estate. This platform provides unique investment opportunities traditionally dominated by hedge funds and the wealthy.
Real estate investing apps have opened up new possibilities for investors, making the process more accessible, efficient, and profitable. By leveraging these tools, investors can better manage their portfolios, make informed decisions, and ultimately, achieve their investment goals. As the real estate industry continues to evolve, these apps will undoubtedly play an increasingly important role in shaping the landscape of real estate investing.
GET A FREE RENTAL ANALYSIS
Let our experts analyze your rental property and provide a completely free report.
We'll never share or sell your information. Check out our Privacy Policy here.